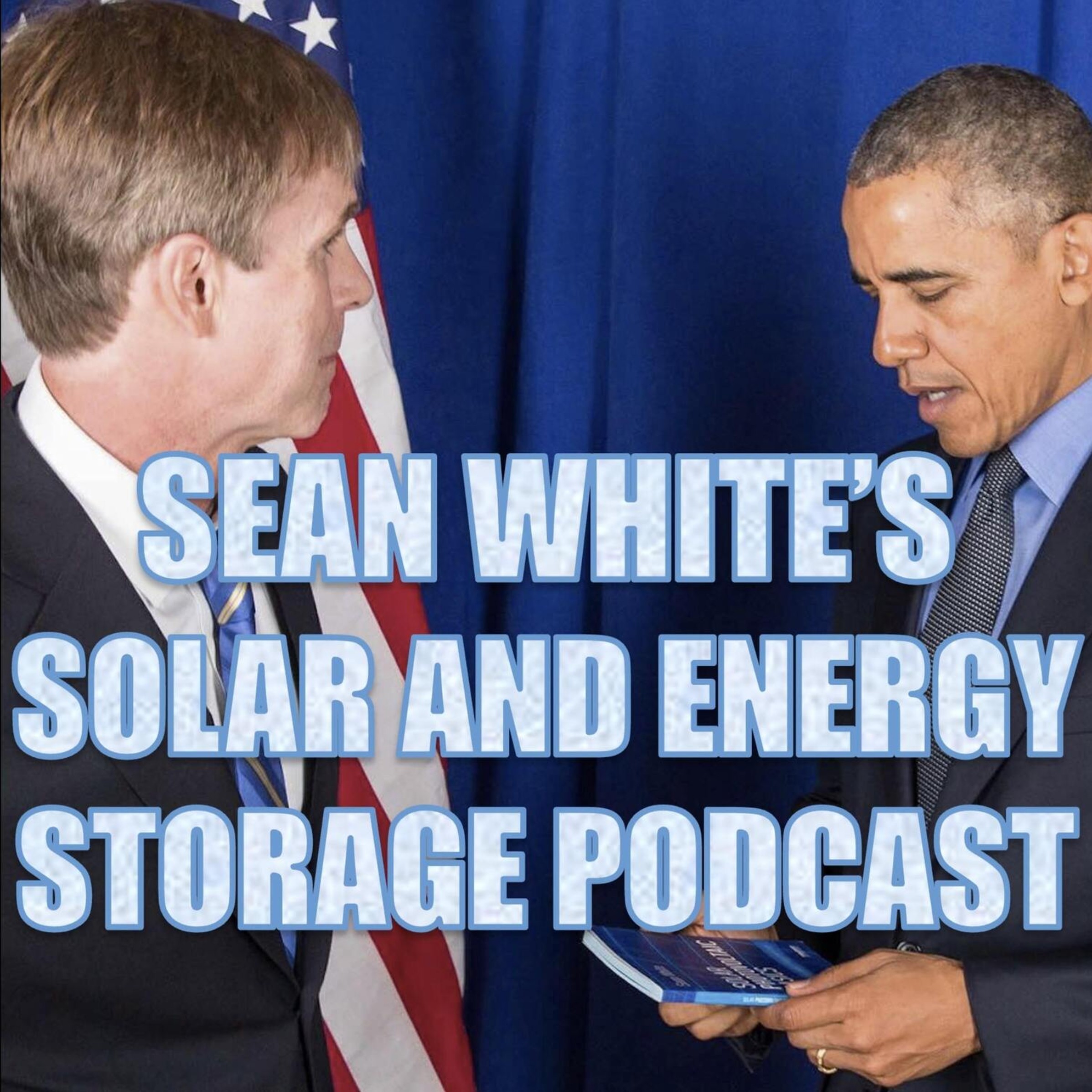 Sean White teaches solar and storage classes and seminars around the world and inside your home (online). He is known for helping people get NABCEP certified. This podcast contains an assortment of topics, with an emphasis on solar and storage technical knowledge. Up your game! Catch a photon! Save the planet! Learn more and go to www.solarSEAN.com
Episodes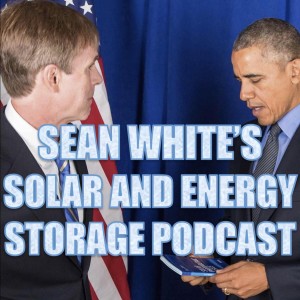 Wednesday Nov 08, 2023
Wednesday Nov 08, 2023
This podcast is full of solar history, so we give a shout out to the solar historians 100 and 1000 years from now!! Hey people who have not been born yet! Check us out!!
Terence and Johnny have been doing solar PV since the 1980s and have known each other since the early days.
Terence tells the story how he was on a small airplane in the South Pacific in the 80s wearing a solar shirt and Ward Bower, the inventor of the grid-tied inverter, tapped him on the shoulder, which started his solar career full steam. Before that he was a marine biologist trying to figure out how to get electricity on a 12 acre island, so he could study oysters. The moral of this story is to always wear a solar T-shirt.
Johnny Weiss is famous for starting Solar Energy International (SEI) in 1991 and has been working with PV modules since the mid 1980s.
The story of how we decided to do this podcast goes... Johnny invited me to see the SEI campus a few weeks ago and I asked him to be on the podcast. I told him how Terence Parker was going to be on it, and he had great things to say about Terence, so we decided to make Johnny the surprise guest. Johnny was very helpful at helping me interview Terence, so he is probably going to help me interview more historical figures.
Here are some of the names we dropped and things we talked about:
Arco Solar
MREA
SEI
Bob Ramlow
Solis
Solar Bridge
Ken Olsen
Home Power
Richard Perez
Borneo
Sri Lanka
Brazil
World Bank
Sandia
Unisolar
Out of the jungle
Ward Bower
Walked the PCH
Diving for oysters
Remote work
Set Long Beach Convention Center on fire (need a follow up podcast on this one)
Vestas
Offshore wind
Small wind
Mick Sagrillo
Bob-O Schultze
LinkedIn pages
Terence Parker (not to be confused with Trey Parker of South Park)
Johnny Weiss (same last name as mine, but in a different language):