Episodes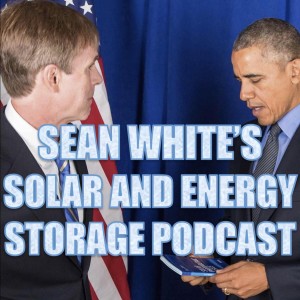 Thursday Sep 08, 2022
Thursday Sep 08, 2022
Every time the NEC comes out, I do a reading of my favorite NEC articles. I like to think of it as sort of a poetry reading, since I will try to make it as least dry (wet) as possible. This time I am going to give some commentary, so it is up to you to figure out what is Code and what is me interpreting and making Code fun by understanding the tone of my voice.
Here is where you can get free access to the 2023 NEC from the NFPA website:
This podcast is 690 Part 1 General, so stay tuned for more 690 Parts and more 2023 NEC articles, such as 2023 NEC 706 and more!!
Here are a few of the new things happening here in 2023 NEC 690 Part 1:
We can now say string! Before it was a PV source circuit (and it still is).
Floatovoltaics: Yes we have mention of special requirements for floating PV, which sort of reminds me of my and Bill's Sailboat. Now you can put boating on your PV resume.
I describe some images so you can get the audio version of the visual, which is good brain exercise and prevents alzheimers