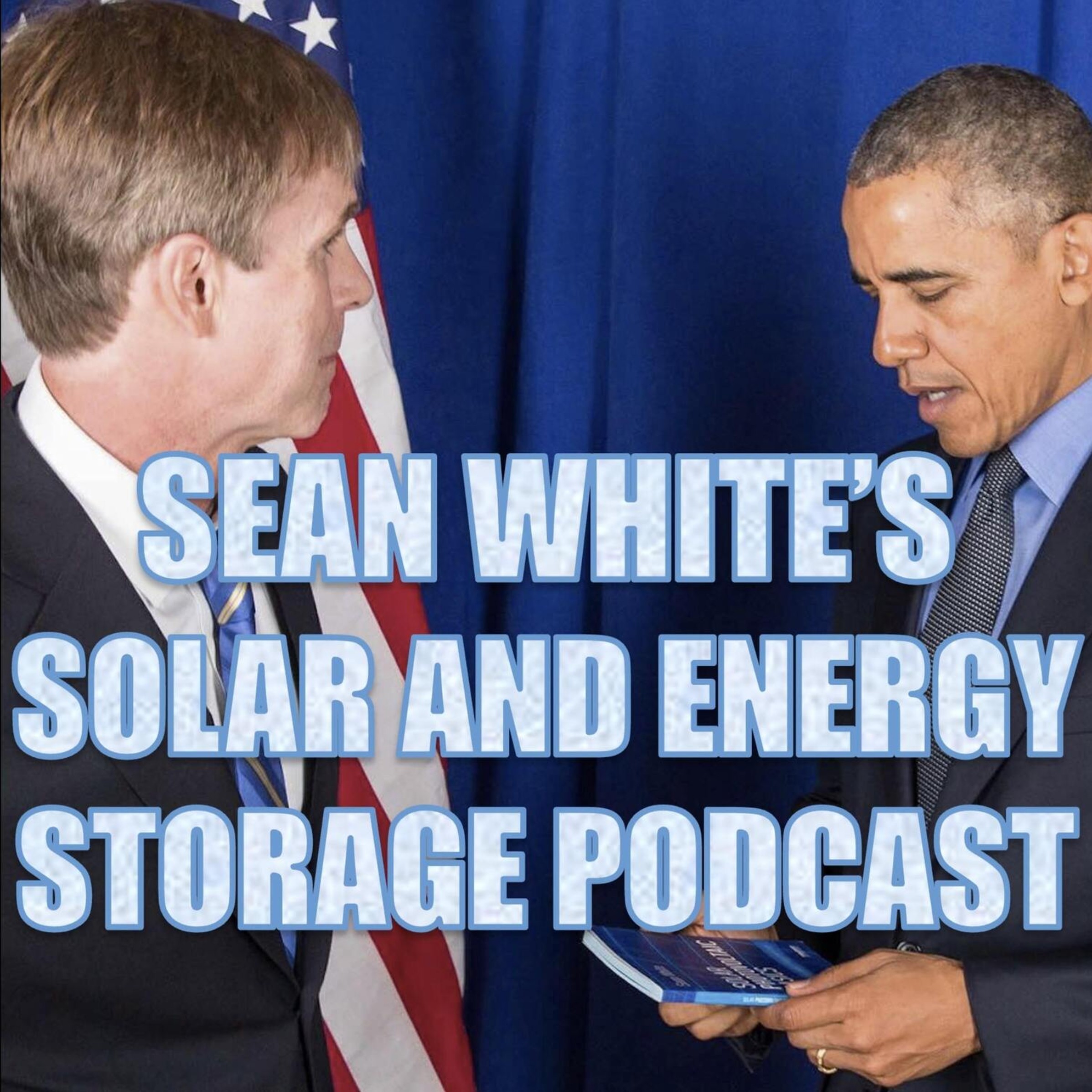 Sean White teaches solar and storage classes and seminars around the world and inside your home (online). He is known for helping people get NABCEP certified. This podcast contains an assortment of topics, with an emphasis on solar and storage technical knowledge. Up your game! Catch a photon! Save the planet! Learn more and go to www.solarSEAN.com
Episodes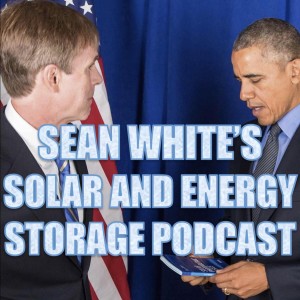 Wednesday Oct 25, 2023
Wednesday Oct 25, 2023
Matthew Kappers is the CEO of The Coretec Group. The Coretec Group is known for their expertise in silicon nanoparticles to push the boundaries of silicon engineering and battery development. They are using their main expertise to develop an anode with a high concentration of silicon that will significantly boost the performance of lithium-ion batteries.

In this podcast we are going to talk about anodes and how these anodes could potentially be used with other types of batteries and other types of electrolytes. Let us hear from Matthew Kappers on how he and his team work with anodes, which is what makes their company so special! 
Besides being an informative discussion, it was also a good conversation, which you can now join!
Here is a list of the topics we cover:
Coretec Group's Endurion battery technology
Silicon nanoparticles
Anodes
Solid Electrolyte Interface (SEI) layer
Increasing lithium ion battery capacity by 100% with 20% silicon
Most EV batteries have no silicon
100% silicon anode would increase capacity 10x
Drop in solution
Partner with battery manufacturer
Patents
Silicon vs. silicone
Specific energy is per weight
Energy density is energy per volume
Most people say energy density when they mean specific energy
Lithium anode battery (not rechargeable)
Democratic Republic of Congo (DRC) cobalt mining
Lithium Iron Phosphate (LFP) cathodes
Lithium Nickel Manganese Cobalt Oxide (NMC) cathodes
Lithium Nickel Cobalt Aluminum Oxide (NCA) cathodes
CRTG stock ticker
Slurry technology
Driving an EV across the country with one charge
Rocket equation for Cannonball Run
Earth by weight there is more iron than anything else
Battery recycling
2nd life batteries
Vehicle to grid (V2G)
EV less expensive per kWh than home battery
Lead toxicity
Lithium nontoxic
Visit The Coretec Group here:
Website: www.thecoretecgroup.com
Youtube: www.youtube.com/@thecoretecgroup7034
Twitter: www.twitter.com/CoretecGroupInc
LinkedIn: www.linkedin.com/company/the-coretec-group-inc


Find out more, educate yourself, go to 
www.solarSEAN.com