Episodes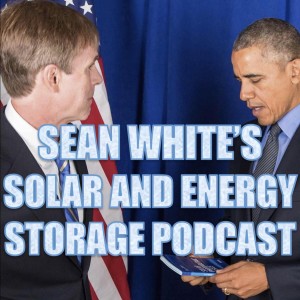 Tuesday Mar 08, 2022
Tuesday Mar 08, 2022
Keith Cronin: Solar MBA instructor on HeatSpring!
Keith sold his Hawaii solar company Island Energy Solutions to Jigar Shaw of SunEdison in 2007 after knowing Jigar since 2002. 
Keith has been teaching his Solar MBA class for just over a decade with co-instructor and attorney Chris Lord. They have taught many students, including oil and gas refugees. 
Keith Cronin does consulting via his company Sun Hedge with clients all over the world, including the Department of Defense.  He has lived in many different countries throughout his solar career. 
Listening to this podcast will give you insight into the process for developing large solar projects and systems to run your growing business. 
Final wise words from Keith Cronin:
Fail more quickly
Stumble ahead
Don't be afraid
Ask questions
Learn from others and you'll be glad you did!
Click here to find out more about Keith Cronin's classes!
Make sure to stop by www.SolarSEAN.com for a life altering experience! Knowledge is power and power times time is energy!
Thanks,
Sean