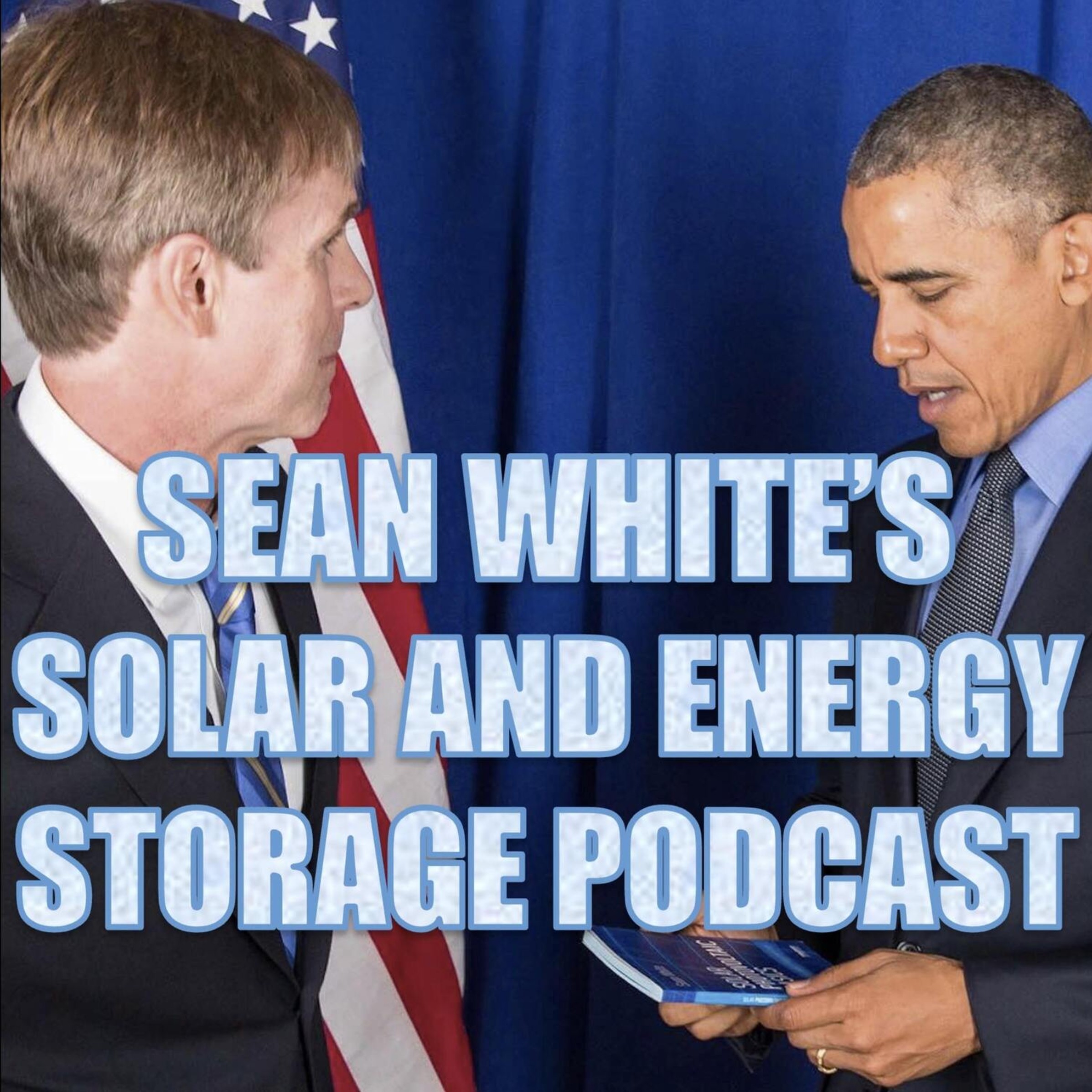 Sean White teaches solar and storage classes and seminars around the world and inside your home (online). He is known for helping people get NABCEP certified. This podcast contains an assortment of topics, with an emphasis on solar and storage technical knowledge. Up your game! Catch a photon! Save the planet! Learn more and go to www.solarSEAN.com
Episodes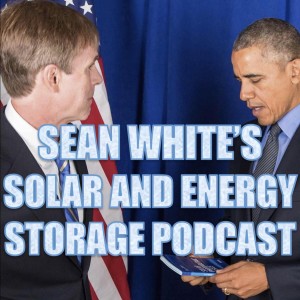 Wednesday Aug 02, 2023
Wednesday Aug 02, 2023
In this podcast we have Bill Brooks talking energy storage system (ESS) Codes, including the NEC, IFC, IBC, IRC, IEC, but mostly the NEC.
Be sure to get Sean and Bill's latest book, which is the 3rd edition of PV and the NEC, based on the 2023 NEC.
To find where to get different versions of the NEC including the 2023 NEC for free check out the NEC tab at solarSEAN.com. 
Disclaimer: This podcast was recorded in 2021.
Keywords/topics covered:
Self-consumption, EVs, frequency regulation, voltage regulation, energy storage systems, ac-coupled, dc-coupled, SolarEdge, Generac, Powerwall, Enphase, ac-modules, Outback Power, multimode inverter, Sunny Island, Sunny Boy, Article 702, 705, 710, isolation device vs. transfer switch, microgrid mode, interactive inverters, reverse dc-coupled, 400V bus voltage, dc converters, 690.71, Article 480, electric supply and distribution network, NEC Handbook Commentary, UL9540, UL 1973, LG Chem, nominal voltages, lead-acid 2V, alkali, lithium iron phosphate 3.2V, cobalt type of lithium-ion 3.6V, LiFePo4, nickel, charging ranges, batteries are not constant voltage, dc-converters required, storage battery, telecoms industry battery systems not regulated by NEC, NEC 90.2, equalization, sulfation, Trojan L16, lead-acid battery IRC UL 9540 requirements, no UL 9540 listed lead-acid batteries and IRC requires UL 9540 for residential (in dwellings), off-gassing, stratification, emergency disconnects, Hawaii systems, energy storage system labeling, rules for protection of battery terminals for wiring, Article 110, spaces between batteries on NABCEP PVIP exam, ground fault protection.
Links:
Bill Brooks, P.E.: www.brooksolar.com