Episodes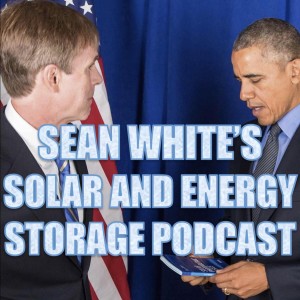 Wednesday Mar 22, 2023
Wednesday Mar 22, 2023
At the COP 27 conference there was a lot of talk about other issues besides climate change, which I thought was interesting. Here were my notes:
I find it interesting at COP27 that there are a lot of other issues that are not directly about solving the CO2 crisis. Human rights, sexual rights, indigenous rights and economic injustice are all very important and all can be indirectly linked to climate change problems, but we need to get the jerks that are against justice on the side of reducing CO2 growth fast in order to move forward fast.
There are many jerks, especially in Florida (that's a joke), that see human rights as something called "woke" and then when you combine it with CO2 problems, they are automatically against both at once. We need to fix the emergency, make the race to lower the CO2 rate an economic issue that even greedy selfish people can stand behind. Greedy selfish people can stand behind energy security, energy independence, ramping up the cheapest form of energy production, factories in America, good paying jobs, making it a made locally issue. We are not going to get there without the greedy selfish people on our side. We must get along!  We are at a time when doing the right thing is also doing the greedy thing, since renewable energy is the future and will make the next wave of millionaires and billionaires.
This podcast was originally written at the UN COP27 conference in Egypt in November 2022 and then tied up back at home.
To learn about the technical aspects of solar go to 
www.solarSEAN.com
 and become certifiably NABCEP.