Episodes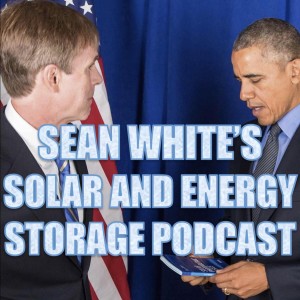 Wednesday Sep 22, 2021
Wednesday Sep 22, 2021
Hawaii has more solar PV per capita than any other state. Since PV is the least expensive energy in the world now, this concentration of PV will soon hit other states and Hawaii is paving the way with new policies that will be able to deal with this abundance of noontime energy. California, which has a lot more people and by for more solar than any other state is also dealing with this abundance.
In this podcast, we will discuss one of Hawaii's policies put in place to deal with the possibility of producing more energy than the grid needs, but still letting people export to the grid. The policy we are covering is called Customer Grid Supply Plus (CGS+). Get ready for these new types of policies to come to you.
We will also discuss energy storage, and a student review of one of our free classes for 2 hours of NABCEP credit that I do with Bill Brooks where we sadly get accused of being "too funny".
To find out more and to take some of my not-boring classes, go to www.solarSEAN.com