Episodes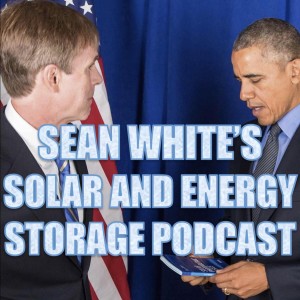 Wednesday Oct 06, 2021
Wednesday Oct 06, 2021
This podcast is a recording of a workshop Sean taught at the ASES Solar 2021 Conference at the University of Colorado Boulder on August 6, 2021.
This Solar PV Intensive Workshop was fast paced and covered a lot of information. This workshop was in a way covering the same material Sean covers in his Solar PV Boot Camps, which are often 40 hours long in a quick 1.5 hours. There are slides and if you want to see the video version, you will be able to see it at
Sean's Youtube channel
. Here is the Youtube link for this video.
Topics covered include, Energy Storage Systems (ESS), PV Markets
To find out more about solar and energy storage or classes with Sean White and Bill Brooks, go to 
www.solarSEAN.com