Episodes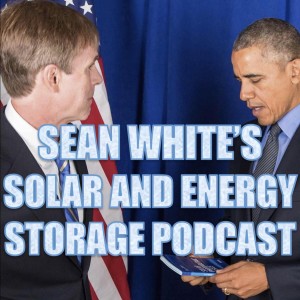 Wednesday Jun 15, 2022
Wednesday Jun 15, 2022
Some of the areas of the NEC that we cover in this podcast are:
NEC Article 702 Optional Standby Systems, Load Control, Disconnecting Means, UL 1741 for Power Control Systems, 706.15 Location Control for 1 and 2-family Dwellings
Quotes: Bill Brooks (soon to be famous quotes).
"Tesla, Enphase, SolarEdge, are all getting listed as energy management systems."
"You will damage most generators if you run out of fuel under load."
"Hey Siri, turn off my ESS."
"Here's what happened in the 2023 Code."
"706.15 Location Control for 1- and 2-Family Dwellings, an ESS shall include an emergency shutdown function to cease the export of power from the ESS to the premises wiring of other systems."
"You could have a device that could have rapid shutdown and ESS emergency shutdown" "you could use the same switch"
This is a recording of part of an NEC workshop at the Intersolar 2022 conference at the Long Beach California Convention Center in January 2022.
The workshop was titled:
Energy Storage, PV and the NEC.
Bill Brooks is instrumental in the process of coming up with material for the NEC for renewable energy systems, especially for solar, energy storage and interconnections. Although the 2023 NEC has not been finalized or published, this is as good of a preview as you can get for knowing what the future will bring. Many manufacturers, engineers, CEOs and other decisionmakers can make better informed decisions about the future, knowing what will be in the National Electrical Code.
Bill Brooks is on NEC Code Making Panel 4 (the alternative energy panel) and has been perhaps the most active member of the PV Industry Forum, which is where new material for the NEC for Solar PV, Energy Storage and Interconnections are made. Bill has been working on Codes and Standards for 34 years. Bill Brooks and Sean White also published the book PV and the NEC.
Note: This podcast was recorded on an iPhone 13 and to my surprise the recording quality was way better than expected, so we decided to podcast it!
WARNING: Bill Brooks and Sean White sometimes think they are funny. If you disagree with this and do not like dad jokes, do not listen to this podcast.